Archery
We carry products from Mathews, Mission, Bear & Hoyt and more
Here at Dave's, we strive to give you the most relaxing and stress-free experience we can offer and will not hand you a bow and let you go on your way. Our staff is here to teach and guide each individual through the wonderful world of archery whether you're a first-time archer and a seasoned veteran we are here to serve you. We service all bow manufactures for compounds, recurves and crossbows and can fix any and all problems you may have.
Try it before you buy it! The full archery experience here at Dave's Sporting Goods starts with educating you on the different styles or bows to find few options that best suit you whether that is a Compound, Recurve or Crossbow. We will set draw length a correct poundage on all bows that suit you best and take you down on our range so you can feel the differences so you can make a confident decision on your new bow. The full archery experience doesn't stop here at Dave's. We will then help guide you through the next step of picking out sights, rests, releases, arrows, and other accessories you may need to ensure you have the best experience we can deliver. Our staff will measure and cut you arrows to the proper length and assembly them for you to be sure you get the most accuracy. Once your new bow is set up to your specs, we will take you back down on the range to get your sight adjusted and make any final adjustments that may be needed to ensure you are comfortable. Once you have had 100 arrows through your bow you will come back so we can do final paper tune to make sure you are getting perfect arrow flight and there is never any added costs!

Authorized Mathews dealer.

Vertical Bows & Crossbows

Compound Bows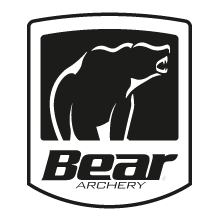 Traditional & Compound Bows
Crossbow Brands
Bear-X crossbows
Ravin Crossbows
Ten-point crossbows
Wicked Ridge crossbows
Arrow Brands
Easton Arrows
Gold Tip Arrows
Black Eagle Arrows
Broadheads
NAP Broadheads
Rage Broadheads
Muzzy Broadheads
Wasp Broadheads
Full Line of Archery Services Available
Dave's Sporting Goods offers archery services for your bows, arrows and compound bows. Listed below are many of the services we provide. If you don't see an archery service you are looking for, call us. We can help.
Archery Services
Custom arrow building
Re-fletching arrows
Cutting of arrow shafts and insert installation
Draw length adjustments
Draw weight adjustments
Install, serve and set the correct height of peep sights
Install D loops and set to level
Install kisser button
Install and adjust sights
Install and set center shot on rests
Install quivers, stabilizers, slings, and silencers
Re-string compound bows both strings and cables from any Manufacturer
Re-string recurve string
Set timing on dual cam bows
Complete bow set-ups
Crossbow Services
Re-string crossbows both strings and cables from any Manufacturer
Scope mounting
Set timing on cams
Replace cams/limbs/sleds
Assembly of crossbows